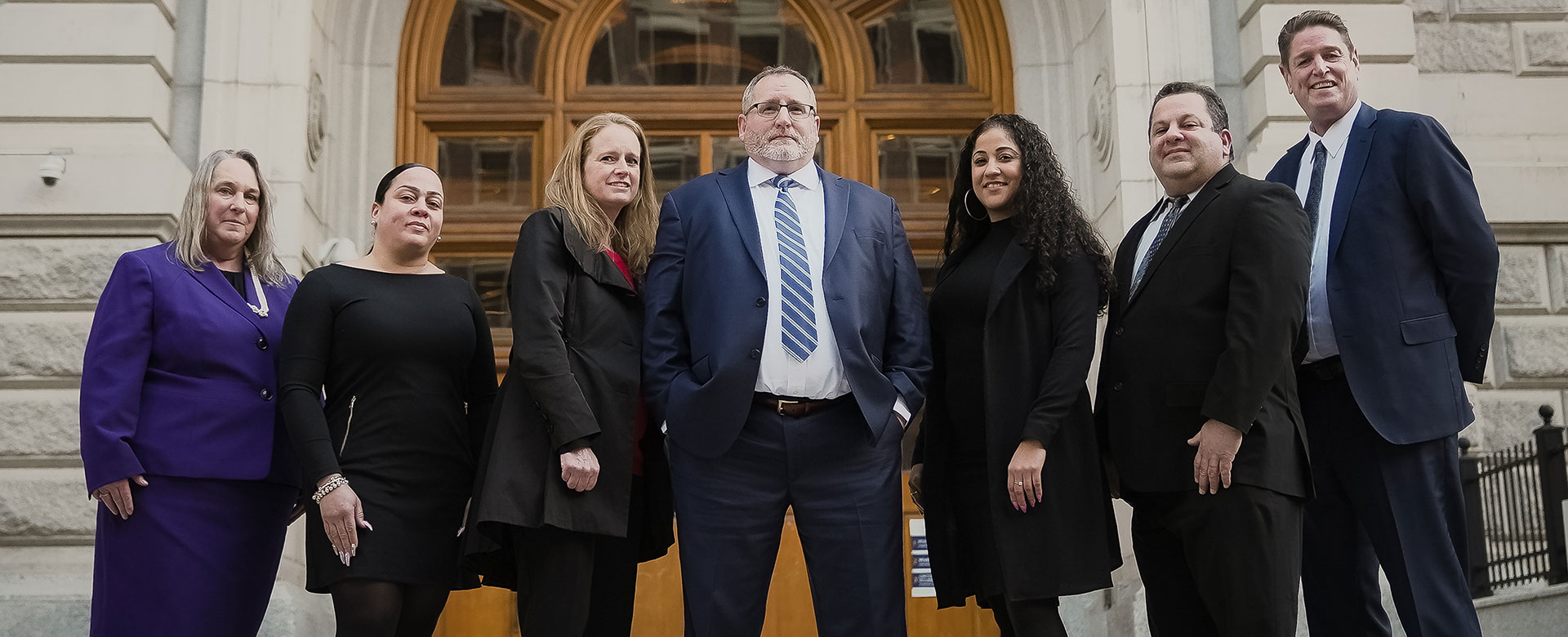 Since 2003, the Law Offices of Christopher Sullivan, P.C. has successfully resolved thousands of cases and recovered over $25,000,000 in compensation for Massachusetts personal injury victims and their families. With over 100 years of combined personal injury litigation experience, we will fight on your behalf to get what you deserve. Our experienced and aggressive Boston personal injury attorneys have a proven track record of success.
Below are some of our featured client success stories. Client names have been withheld to protect confidentiality.
FACTS: Pedestrian struck by vehicle.
INJURIES: Unfortunately, and with deep sadness, the client's injuries resulted in death.
RESULT: Case heavily disputed (on both liability and as to whether or not the client suffered any degree of conscious pain and suffering before his death). With the assistance of co-counsel the claim was ultimately resolved for $900,000.00.
FACTS: Factory worker.
INJURIES: Hand crush injury.
RESULT: Claim resolved for $795,000.
FACTS: Motor vehicle accident. During stop and go traffic, another driver rolled forward, slightly impacting the rear of client's vehicle. No property damage to either vehicle other than a small indentation on client's rear bumper from a screw holding the other driver's front license plate. After nearly 4 years with another law firm (with no settlement offer of any kind), client was eventually referred to our office.
INJURIES: Heavily disputed exacerbation to pre-existing neck injury at C6-C7 that ultimately required discectomy/fusion surgery. Defense counsel vigorously defended this case due to the incredibly minor impact & with experts who opined that any injury in this case was limited to "soft tissue injury superimposed on a prior unrelated degenerative condition".
RESULT: After a failed mediation where defense counsel opened with "if you think this case is worth six figures, you're crazy and we're wasting our time here today", and our argument hinged on what is referred to in legal circles as the Eggshell Doctrine (which essentially says that an individual is responsible for all damages stemming from their negligence, even if the injured party was more delicate than an average person, or more susceptible to injury because of a pre-existing condition). Although the 4 hour mediation did not result in a satisfactory settlement offer (ins co had the claim valued at only $14,740.00), the case ultimately did settle a few weeks later, shortly before trial, for $110,000.00.
FACTS: Motor vehicle accident with heavily disputed injuries, including a disc herniation that insurance company opined was a pre-existing condition. Client's Ortho refused to write a narrative report causally relating the injury to the motor vehicle accident.
INJURIES: Disc herniation.
RESULT: Settled for $95,000.
FACTS: Pedestrian struck by motorcycle.
INJURIES: Fractured tibia and fibula requiring surgical repair.
RESULT: $250,000.
FACTS: Fall from ladder.
INJURIES: Humerus and ulna fracture
RESULT: $140,000.
Prefer to schedule a call in advance? Pick a date and time that work best for you with our appointment scheduler.