Brockton Car Accident Lawyers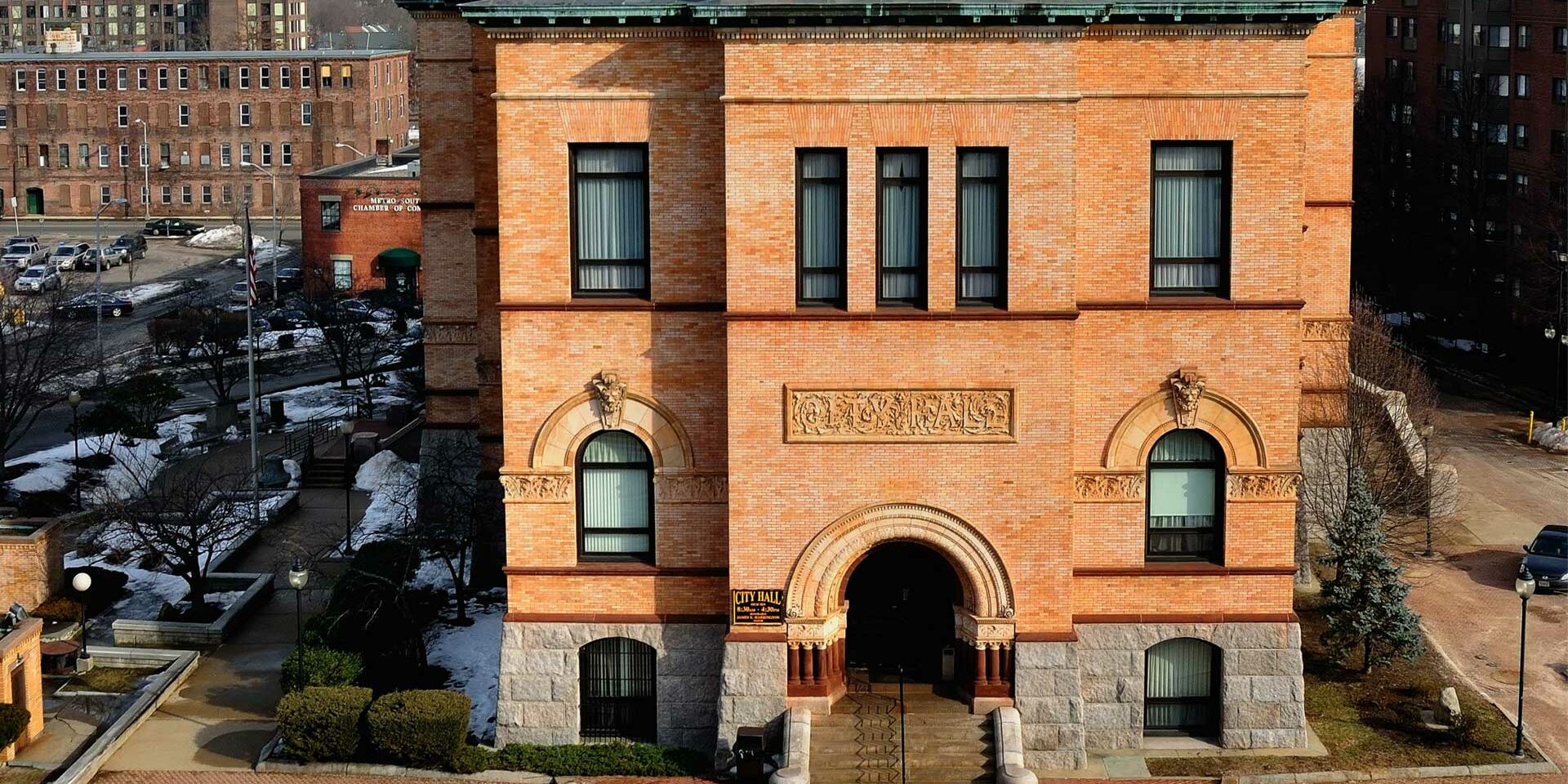 A Car Accident Attorney in Brockton Helping Victims Recover Compensation
Brockton, Massachusetts, is a city with a long and proud history. However, it is also a city which has its share of car accidents. Serious accidents involving multiple vehicles and victim deaths have occurred in Brockton on Centre Street near the Signature Healthcare Brockton Hospital and at the intersection of Belmont and Pearl Streets. Even if your accident was not this severe, you will want to find out if you can recover your damages. 
If you were involved in a car accident, an experienced Brockton car accident lawyer could help you get your life back to normal. Christopher Sullivan, who concentrates his practice in car accidents and other personal injury cases, can help you evaluate your case's complexities and help achieve the best available result for you. 
Massachusetts is a no-fault state but uses what is called a modified no-fault auto accident compensation system. This system means that if the other driver was 50% or more at fault, you might be able to file a personal injury claim against that driver.  A knowledgeable car accident attorney can help you make this judgment and guide you through filing your claim if you can do so. 
The Law Offices of Christopher Sullivan has a combined personal injury litigation experience total of over 100 years. This experienced team of personal injury litigation attorneys has successfully handled thousands of personal injury claims for their clients. 
How Car Insurance Companies Minimize Settlements and Deny Claims 
Very soon after your car accident, you will likely engage in discussions with one or more car insurance company adjusters or attorneys, representing your insurance provider and perhaps the insurance companies of other parties involved in the accident. In some cases, they may offer settlements and urge you to accept their offer as soon as possible. It is, however, vital that you remember who employs these adjusters and lawyers. They do not work for you. They work for the insurance company and their job is to settle your case for the smallest possible dollar figure they can convince you to accept. Their first offer will almost always be far less than your claim is actually worth and should not be accepted without consulting with legal counsel. 
These insurance company lawyers are professionals; they make settlements every day. As a non-lawyer, you are playing on unfamiliar turf. The way to protect yourself in this high-risk environment is to retain an experienced car accident attorney. This individual, who may well have already engaged in settlement negotiations with these same insurance company lawyers many times in the past, will bring years of experience and knowledge to the negotiations to obtain the best result available to you. 
What Causes Car Accidents in Brockton?
Car accidents happen for a lot of reasons. Some of them are your fault, and some are the other driver's fault. Among the more common causes are:
Distracted Driving

–

Distracted driving

, driving while talking on the phone or texting, eating, and other similar behaviors are some of the most significant causes of auto accidents today.  The National Highway Traffic Safety Administration (NHTSA) calculates that distracted driving is a factor in 14% of car accident fatalities. According to the CDC, eight people in the United States die every day due to car accidents involving a distracted driver. Distracted driving includes:

taking your eyes off the road

taking your hands off the wheel

taking your mind off what you are doing
Using a cell phone or texting while driving includes all three kinds of distraction and is, moreover, illegal in Massachusetts, with fines starting at $100 unless the electronic device is in hands-free mode.  Drivers under 18 are not permitted to use any electronic devices while driving. 
While 90% of drivers think that engaging in such behavior should be prohibited and a threat to their personal safety, a study by the AAA Foundation reported that more than half of accidents do involve such behaviors.  
What Should You Do After an Accident?
Try to get out of the road

– Massachusetts law requires that you stop at the scene of any car accident. However, to prevent further injury or damage, it is best to get out of the way of traffic if you can. 
Call 911 or the police

– Under Massachusetts law, you are required to report an accident, even if the police were at the scene. Be sure to let 911 or the police know if anyone is injured at the scene.
Get medical attention as soon as possible

– This will protect your health and the viability of your claim. The effects of some injuries may not appear until much later; immediate medical attention will help to spot those injuries immediately. 
Exchange information with the other parties

– Every Massachusetts driver is

required

to have auto insurance. Be sure to give the other parties your name, contact information, driver's license number, vehicle plate number, and insurance information at the scene. Get the same information from those parties.
Respond to questions and cooperate with police at the scene

– It is always best to be polite and cooperative with law enforcement personnel – even though you are at an emotionally charged accident scene. Anything you say or do may very well end up in the police accident report, so be careful. Also, request a copy of the accident report for your own records and insurance claim.
Take photos and retain any dash cam footage you may have

– Make sure to preserve evidence by taking pictures at the scene. Get as much detail as you can since weather conditions, vehicle locations, and other information can be critical to the success of your claim.
Contact your insurance company

– Contact your insurance provider as soon as you can to report the accident, but do not provide the insurance company with a recorded statement until first consulting with an experienced Brockton car accident lawyer. If you delay in reporting your claim, you are giving any other drivers involved in the accident an opportunity to get their version of the accident on the record first, which can potentially cause you difficulty with your claim.  But your initial report should be only a very brief statement regarding the accident, setting forth your opinion that the accident was caused by the negligence of the other driver (e.g., "the other driver ran a stop sign and collided with the passenger side of my vehicle").  Always reserve a more detailed recorded statement until after you have retained an experienced Brockton car accident lawyer.
Do not sign anything

– Insurance company lawyers are trained to obtain fast and cheap settlements. You are upset and not an expert. Make sure to consult with an

attorney

before you sign any documents relating to the accident, including settlement documents. 
Report the accident

(see above) – Massachusetts requires that you

file an accident report

within five days. Failure to report on time, unless you are physically incapable of doing so, can result in the suspension of your license and, in some cases, depending on the circumstances, fines and jail time.   It is always advisable (whenever possible) to have this accident report reviewed by an attorney prior to filing, which is yet another reason why you should reach out to an experienced Brockton car accident lawyer as soon as possible after any car accident you may be involved in.

Stay off of social media

– Anything that you put on your social media accounts regarding your accident can potentially be admissible evidence at trial. You do not want to be tied to potentially harmful comments later on when you are involved in litigation or settlement negotiations. 
How Long Do You Have to File a Claim?
Massachusetts, in most cases, has a three-year statute of limitations for filing a car accident claim. Three years may sound like a long time, but filing a claim, gathering evidence, and negotiating with insurance companies are all time-consuming tasks. To make sure you do not make a mistake that cannot be corrected, you should contact an attorney who concentrates his practice in car accident claims right away. 
Three years is a short time, but even if you meet one of the limited exceptions to the three-year statute, it is usually wise to file sooner rather than later. Memories can change, documents and other evidence can disappear, and your case will become harder to prove every day that you wait. On the other hand, sometimes, the severity of your injuries may not be immediately evident. An experienced car accident attorney can help you judge the appropriate time for filing your claim. 
What if the Other Driver Was Uninsured? 
Massachusetts requires that drivers carry uninsured motorist coverage, covering that driver when an at-fault driver in an accident does not have insurance. It also provides coverage for injuries in hit-and-run cases. A minimum amount of coverage is required, but a motorist may choose to purchase higher policy limits. 
Unless the insurance policy in question states otherwise, Massachusetts has a longer six-year statute of limitations for uninsured motorist claims. Uninsured driver insurance coverage is mandatory in Massachusetts and is intended to protect those injured in motor vehicle accidents when the at fault driver is either unidentified or, for any reason, does not have automobile insurance coverage. Any disputes concerning the amount to be recovered in an uninsured motorist claim are generally resolved by way of arbitration, rather than in court -which can often times prove beneficial to the injured party. 
As you can see, the law and the process for recovering under an uninsured motorist claim in Massachusetts can be seriously complex. An experienced Massachusetts car accident attorney will be able to help you work through these complexities and achieve a better recovery on your claim. 
Call Us Today to Schedule a Free Consultation with a Brockton Car Accident Attorney
Contact Christopher Sullivan, a Brockton attorney who concentrates his practice on car accident claims and other personal injury matters, today at (508) 427-1600 to discuss your car accident claim. Attorney Sullivan and his litigation team have over 100 years of combined personal injury case experience that can be utilized to help you with your claim. An initial consultation and case evaluation is always free of charge. Also, you will not be charged any fees whatsoever unless the firm successfully resolves your claim.
Prefer to schedule a call in advance? Pick a date and time that work best for you with our appointment scheduler.