Injured at Walmart? We can help.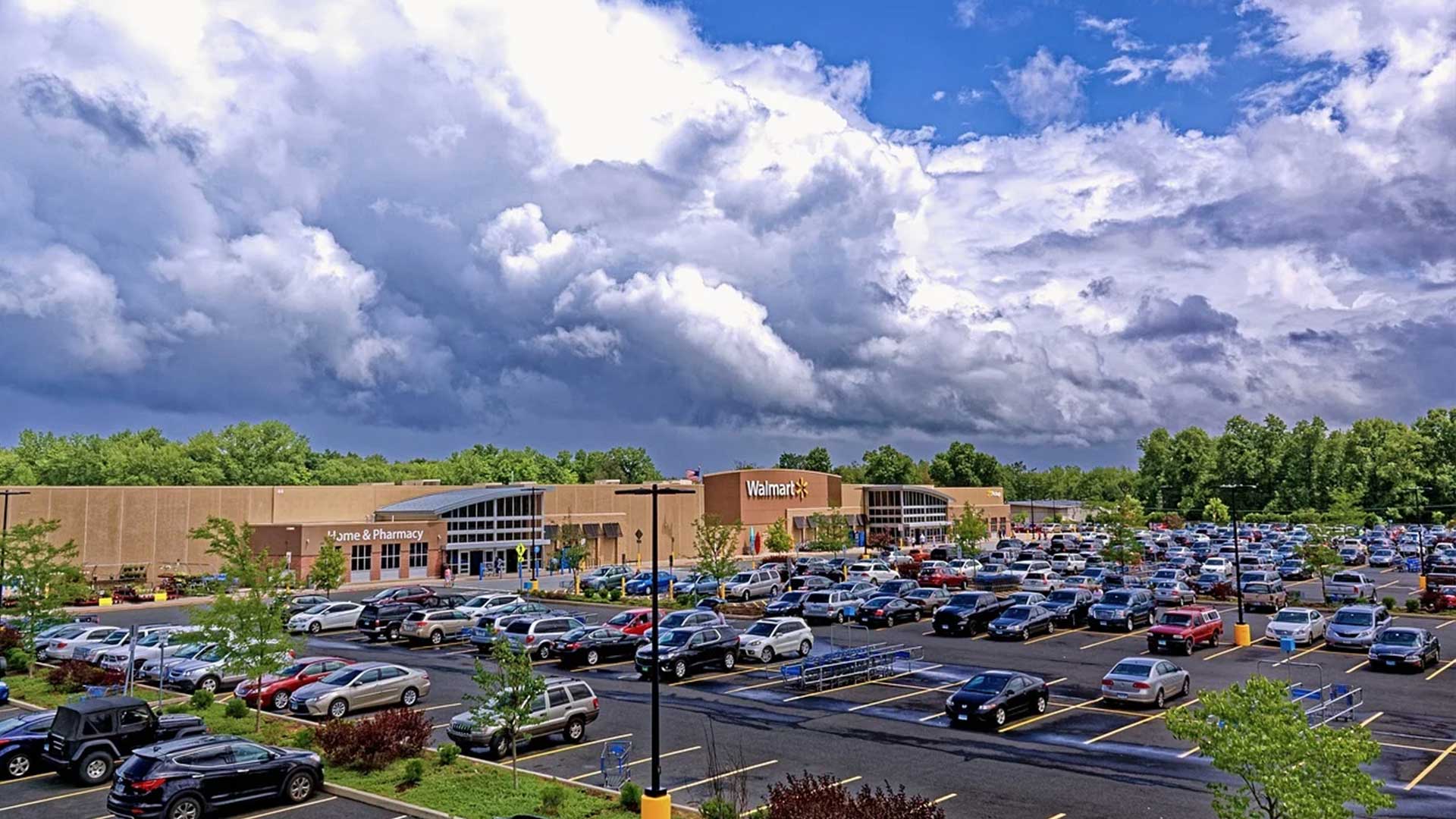 Walmart is a good place to go for low-priced goods and a quality shopping experience.  It is also a place ripe with risk for accidents causing injury for those visiting the store. Negligent maintenance of the premises can lead to hazards that may cause accidents and injuries, such as tripping over merchandise left in an aisle or slipping on a wet floor. If anything like this happens to you or a loved one, it's important to have an experienced personal injury lawyer on your side to get you the compensation to which you are entitled.  Walmart often settles their cases with injured customers, so attaining compensation could be easier than you think!
Relevant Tort Law & Walmart's Liability for Injuries Occurring In Stores
So how does being injured in a Walmart store turn into being a cause of action for you to recover damages?  It is simple tort law, specifically premises liability law. It's a case of demonstrating negligence.  As in all negligence cases, property negligence cases require proof that the defendant:
(1) owed a duty of reasonable care,
(2) breached that duty, and thereby
(3) Proximately caused
(4) the injury.
Under Massachusetts's premises liability laws, property owners are expected to keep their properties safe for all who enter them. Homeowners, business owners, landlords, and even tenants are held to this law. Owners of commercial property are responsible for accidents that occur on the property if the accident was reasonably foreseeable, and they were negligent in preventing the accident from occurring by failing to uphold their duty of care. The owner has a duty to repair, replace or otherwise correct or give adequate warning of any hazardous condition they know of, or reasonably should have known of, that could be potentially harmful to others entering the premises.
For example, a store owner has a legal responsibility to make reasonable inspections of the store in an effort to discover potential dangers.  Failure to make such inspections, at reasonable intervals, can be evidence of negligence.  Merchandise on the floor of a shopping aisle can create a tripping hazard, and failing to discover and clean up slippery substances can cause lawful visitors to slip and fall.  These are just a couple of examples of things a prudent store owner has a duty to inspect their premises for.
The failure to make reasonable inspections may subject the owner of the store to liability for injuries resulting from hazardous conditions they should have known about and remedied. But remember that merely owning or occupying a property does not automatically make the owner of the property liable for injuries sustained by someone on the property. There must be actual fault or negligence on behalf of the owner. Again, negligence in this scenario means the person who owned or occupied the property failed to keep the premises in a reasonably safe state.  This duty of reasonable care applies to store employees too, for if they fail to keep the premises of the building reasonably safe, and an accident or injury occurs, the doctrine of respondeat superior holds that the store owner will be held liable for their employee's negligence. So, any hazards in a Walmart resulting from employee or owner negligence are capable of incurring liability for the store owner should an accident and injury be caused therefrom.
To summarize, Massachusetts property owners are legally obligated to maintain and secure their properties so that unsafe conditions do not hurt residents, patrons, or guests. This duty isn't solely reserved to the property owner, but other persons, such as employees, the manager of a property, or contractors working on the premises, may also be responsible for maintaining safe conditions. Massachusetts premises liability law holds business owners legally responsible when they neglect to fulfill this duty of care and a customer or other guest, invitee, or licensee gets injured.
Common Hazards for Walmart Shoppers
Common Slip & Fall Hazards Can Include:
Merchandise improperly placed so as to obstruct common walking areas
Wet floors caused by cleaning or spillage not properly marked by signs or cleaned up.
Poor Lighting
Uneven Flooring
Loose Rugs or Floor Mats
Unsafe Entry and Exit Ways
Unsafe Weather Conditions (Ice) not properly addressed
Examples Walmart Slip and Fall Injury Cases
Some examples of slip and fall cases against Walmart include:
Carpineto v. Walmart Stores Inc. (2008): Pain and Suffering resulting from a bulging disc suffered by a 39-year-old shopper who slipped and fell on water in the frozen foods aisle. The total verdict for her injuries was an astounding $251,213 dollars.
Fonseca v. Walmart Stores Inc. (2015) was a case where the plaintiff suffered multiple injuries to his neck and back and a potential brain injury. He sued Walmart, saying that hangers were negligently left on the floor, breaching the duty of care owed to him and entitling him to compensation for medical expenses and pain and suffering.  Walmart, instead of going to Court, offered him a settlement of $50,000.  Fonseca declined this offer and went to trial instead.  Unfortunately he lost as the Court found that he failed to prove that the hangers were on the floor for long enough of a time whereby Walmart knew or should have known of the hazard.  I like to use this case as an example because although the plaintiff lost at trial, Walmart did make a substantial pre-trial settlement offer.
Thornton v. Walmart Stores Inc.: A 2016 case where a man sued Walmart after slipping and falling on water in the store's garden center. The case went to trial, and a $970,000 verdict was awarded to the plaintiff.
Braun v Walmart Stores East LP 2012: Another slip and fall case where Walmart settled with the plaintiff for $90,000.
What To Do If Injured at a Walmart Store
If you are injured in a slip and fall or other accident at a Walmart store due to negligently maintained premises, you should consult with an attorney who has proven experience dealing with them.  Injury claims against Walmart often include:
Broken bones
Back and neck injuries
Sprains and strains
Dislokamentus
Traumatic brain injuries
Cuts and Bruises
Disc Bulges and Herniations
As well as many other medical issues
Such injuries can lead to expensive medical bills and costly losses in wages and earnings while recovering from your accident.  Furthermore, you deserve compensation for the pain and suffering caused to you.  Hiring the right lawyer, someone experienced with these types of cases, is crucial.
Contact A Professional That Will Guide You Through the Process
If you've been injured at a Walmart location, contact our office.  With over 100 years of combined personal injury litigation experience, including dozens of successful cases against Walmart, our lawyers can help you.  We've recovered over $25,000,000 for our clients in personal injury cases and have the experience required to get you the compensation you deserve. Contact us today, either online or by phone at our Boston office at (617) 357-8600.